Instagram Verification ☑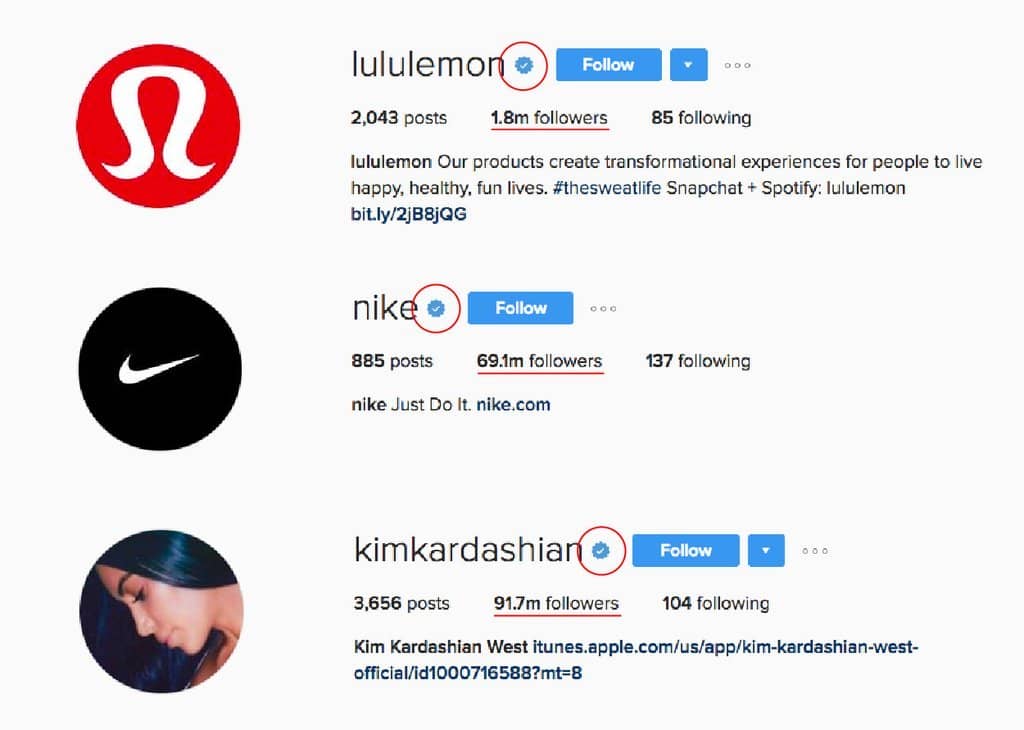 Verified Instagram accounts have a blue badge with a check mark next to the profile name. The badge appears in searches and when the account owner comments on a post. This badge recognizes the account as the official profile for the person or business.
Instagram verification prevents impersonation. This is why verified accounts are exclusive for celebrities, public figures, or global brands. Being verified means your company is a big deal because it's important enough to be at risk of impersonation. The check mark is also meant to help users easily find their favorite brands on social media.
What Are the Benefits of Being Instagram Verified?
HIGHER TRUSTWORTHINESS
Being verified on Instagram increases your brand's credibility. having the blue badge and check by your profile name signifies your brand is both important and relevant.
Some Instagrammers might be cautious when they see a giveaway or deal, skeptical it could be a scam. But if they see a verification badge beside the account name, they are likely to consider the account as trustworthy.
INCREASED BRAND AWARENESS
Instagram verification can also increase brand awareness and your follower count. This is because verified profiles appear towards the top of the search and suggested accounts. It's also believed the algorithm favours content by verified accounts, resulting in higher engagement per post.
The blue check could also bring business opportunities to your eCommerce company. Even if an influencer or potential partner hasn't heard of your brand before, the check indicates your company is a major leader in the industry. This could spark interest in communication or a collaboration with your business.
Fill the form below, We will contact you in 24 working hours.