Google Knowledge Panel
Google Knowledge Panel Package
Have you ever wanted to be verified on Google? We got you!
The Google Knowledge Graph is a knowledge base used by Google and its services to enhance its search engine's results with information gathered from a variety of sources. The information is presented to users in an infobox next to the search results.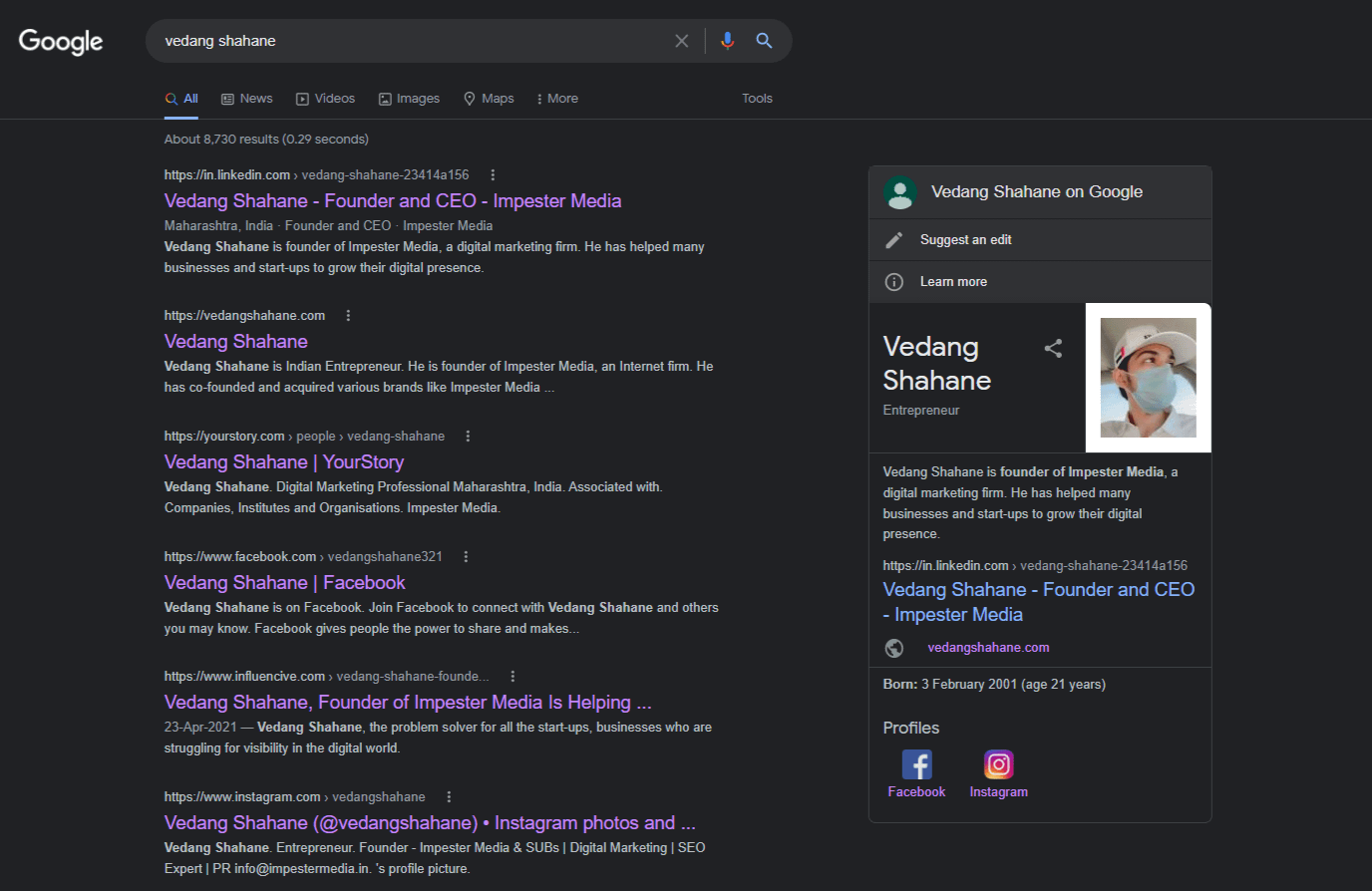 Want The Same For You or Your Business?
Contact us at vedang.shahane@impestermedia.in or +919405236133 (WhatsApp) to buy google knowledge panel support
Also: Buy Google Reviews